Warcom: Coordinate Warfare
A downloadable game for Windows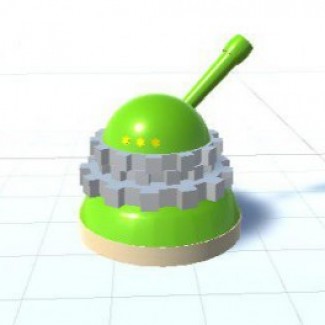 Welcome to Warcom: Coordinate Warfare! A graphic tablet top-down game where you have to eliminate tanks with missiles (hitting them with your touch pen)!
Tanks! Try to guess where they are (non-visible and visible ones) with their coordinates so you can shoot them!
Play, aim, succeed and impact your missiles to destroy the enemy tank with the highest possible precision!
This game was made following the GameJam Alicante IX competition.
A game by Warcom Team developed with Unity.

*Warning: This game is supposed to be played with a tablet. However, you can play it with your mouse, although it is more difficult.

Contact:
Alberto Benavent Ramón
José Vicente Tomás Pérez
Daniel Espejel Muñoz
Yeray Nahum Mora Sobrino
Iván López Valero
Credits:
Game/ Level Design:
Coding:
Art:
Sound/Music:
Menus:
Download
Download
WarcomCoordinateWarfare_WINDOWS.zip
24 MB